The Orchestra at Sanremo Young 2019
The Sanremo Young Orchestra is an original and exclusive pop rock symphony orchestra. It was formed to perform for the Sanremo Young TV event.

The 2019 Orchestra is composed of forty-five musicians, selected and directed by Maestro Diego Basso. Young musicians aged 18 to 25 from all across Italy participated in the Orchestra auditions held at the Art Voice Academy in Castelfranco Veneto (Treviso - Italy).

---
The Orchestra at Sanremo Young 2018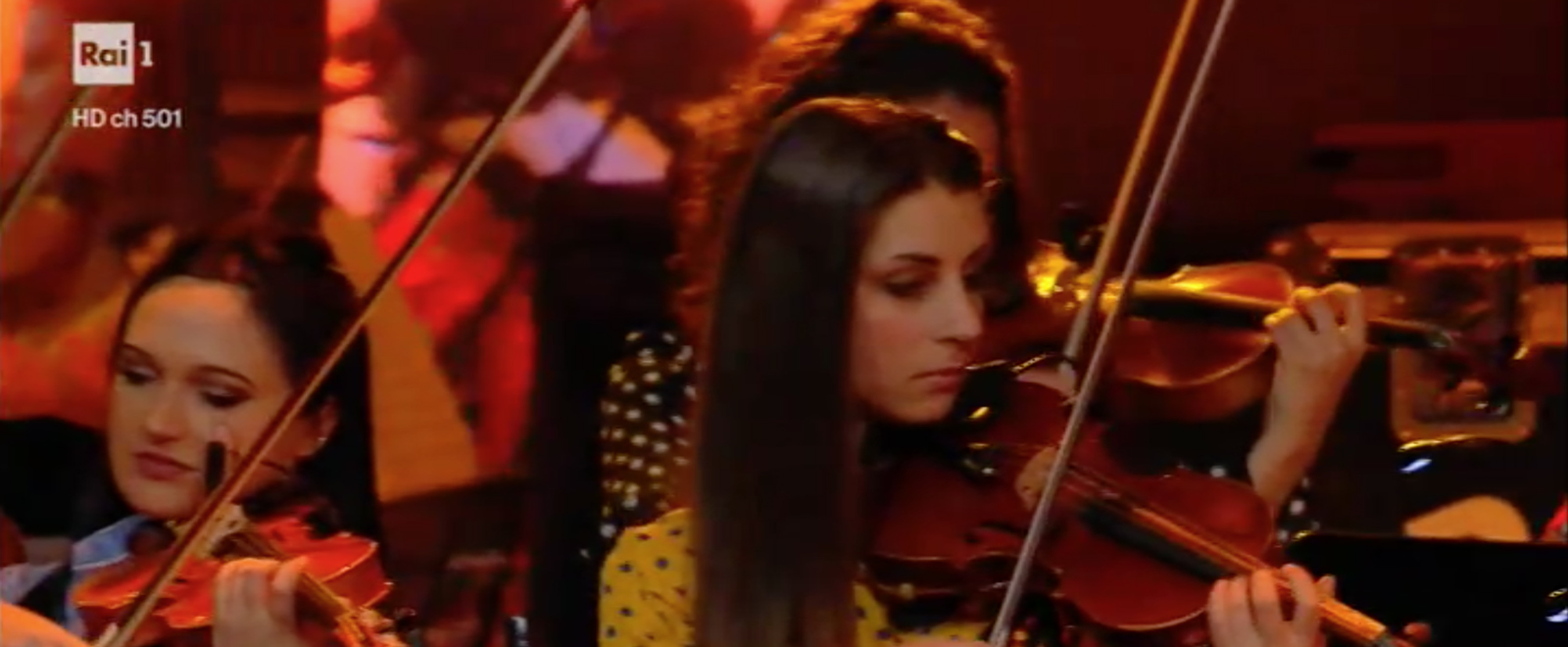 ---
Sanremo Young Orchestra 2018 - media coverage

www.ideawebtv.it, 14.03.2018
Anche la violoncellista cuneese Chiara Di Benedetto nell'orchestra di Sanremo Young, in onda su RAI 1
La Nazione (ed. Pistoia-Montecatini), 13.03.18
Lisa Bini, tanti premi e adesso a "Sanremo Young"
Gazzetta di Parma, 09.03.18
Dal Conservatorio Boito all'Ariston "L'emozione di suonare a Sanremo"
Gazzetta di Reggio, 03.03.2018
Ethan Bonini a Sanremo Young
Repubblica.it, 23.02.2018
Musica, dal Conservatorio Boito a Sanremo Young
Qdpnews.it, 22.02.2018
Il 26enne Manolo Soldera di Pieve di Soligo corista a Sanremo Young su Rai Uno
La Prealpina.it, 21.02.2018
In tv c'è il prof di Cunardo
Pupia.tv, 18.02.2018
Gricignano, il chitarrista Guido Della Gatta nell'orchestra di "Sanremo Young"